Our Team
The Principals and Joint Owners of Hereford Funds Advisory are Mark Henderson and Anthony Galliers-Pratt.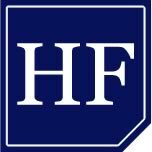 MARK HENDERSON began his career in New York with Rheem International, Inc., a subsidiary of City Investing Corp. He was seconded by Rheem to South Africa between 1969 and 1973 to establish their South African subsidiary.
In 1974 he joined Panmure Gordon & Co., members of the London Stock Exchange. He became an individual member of the London Stock Exchange in 1979 and a partner of Panmure Gordon & Co. in 1981.
Panmure Gordon & Co. was acquired by NationsBank Corp. in 1986. In that year he became a director of NationsBank (Europe) Ltd. and a member of the Executive Committee of Panmure Gordon & Co., Ltd.
He joined W.P. Stewart in 1998 and acted as Deputy Managing Director of W.P. Stewart & Co., Ltd. and Co-Chairman of W.P. Stewart Asset Management (Europe) Ltd until leaving in December 2007.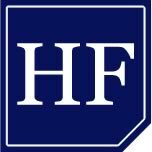 ANTHONY GALLIERS-PRATT began his career in 1982 with W.I. Carr (Overseas) Ltd on the Japanese Equities Sales Desk in London. In 1986 he moved to SBCI London and was seconded to NY at the beginning of 1988. In July 1989 he joined BZW in London as Head of Sales for Japanese Equities in the UK & Europe.
In 1991 he relocated to Tokyo as Managing Director of Japanese Equities and was appointed Head of Japanese Equities Worldwide in 1994.
In 1997 he joined SBC Warburg in Tokyo as Managing Director and Head of Japanese Equities Worldwide. Following the merger of SBC & UBS he relocated to Moscow in 1998 as COO of Brunswick Warburg, Moscow.
Leaving the UBS group in 1999 he acted as a director of a number of UK private companies before joining VAM Funds in 2003 as Executive Chairman. He left VAM Funds at the end of 2006 and established Hereford Funds and Hereford Funds Advisory in 2007.
Anthony holds a Bachelor of Science in Business Administration from the University of Southern California.