Unser Team
Hauptgesellschafter und gemeinschaftliche Eigentümer der Fondsberatungsgesellschaft Hereford Funds Advisory sind Mark Henderson und Anthony Galliers-Pratt.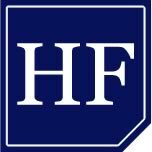 MARK HENDERSON begann seine berufliche Tätigkeit in New York bei Rheem International, Inc., einem Tochterunternehmen von City Investing Corp. Von 1969 bis 1973 trieb er für Rheem in Südafrika den Aufbau der dortigen Tochtergesellschaft voran.
Im Jahr 1974 wechselte Henderson zum Makler- und Investmenthaus Panmure Gordon & Co. in London, das Mitglied der London Stock Exchange ist. Henderson wurde 1979 Einzelmitglied der London Stock Exchange und 1981 Gesellschafter von Panmure Gordon & Co.
Nach der Übernahme von Panmure Gordon & Co. durch NationsBank Corp. im Jahr 1986 wurde Henderson in den Verwaltungsrat von NationsBank (Europe) Ltd. und in den Vorstand von Panmure Gordon & Co., Ltd. berufen.
Im Jahr 1998 wechselte Henderson zur Investmentgesellschaft W.P. Stewart; dort fungierte er bis zu seinem Ausscheiden im Dezember 2007 als Deputy Managing Director von W.P. Stewart & Co., Ltd. und als Co-Chairman von W.P. Stewart Asset Management (Europe) Ltd.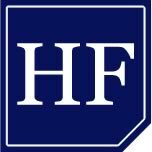 ANTHONY GALLIERS-PRATT begann seine Berufslaufbahn im Jahr 1982 bei W.I. Carr (Overseas) Ltd in der Handelsabteilung für japanische Aktien (Japanese Equities Sales Desk) in London. Im Jahr 1986 wechselte er zu SBCI London und ging Anfang 1988 für dieses Unternehmen nach New York. Im Juli 1989 wurde Galliers-Pratt bei BZW in London Leiter des Handels mit japanischen Aktien für die Region Europa einschließlich Großbritannien.
Im Jahr 1991 übernahm er die Position des Managing Director of Japanese Equities in Tokio; im Jahr 1994 wurde er zum Head of Japanese Equities Worldwide ernannt.
Im Jahr 1997 berief ihn SBC Warburg in Tokio als Managing Director und Head of Japanese Equities Worldwide. Nach der Fusion von SBC und UBS wechselte Galliers-Pratt im Jahr 1998 als COO zur Niederlassung von Brunswick Warburg in Moskau.
Nach seinem Ausscheiden aus der UBS-Gruppe im Jahr 1999 arbeitete Galliers-Pratt als Geschäftsführer bei mehreren nicht börsennotierten britischen Unternehmen, bevor er im Jahr 2003 Executive Chairman bei VAM Funds wurde. Galliers-Pratt verließ VAM Funds Ende 2006 und gründete im Jahr 2007 Hereford Funds und Hereford Funds Advisory.
Galliers-Pratt hat ein Studium der Betriebswirtschaft an der University of Southern California mit dem akademischen Grad Bachelor of Science abgeschlossen.